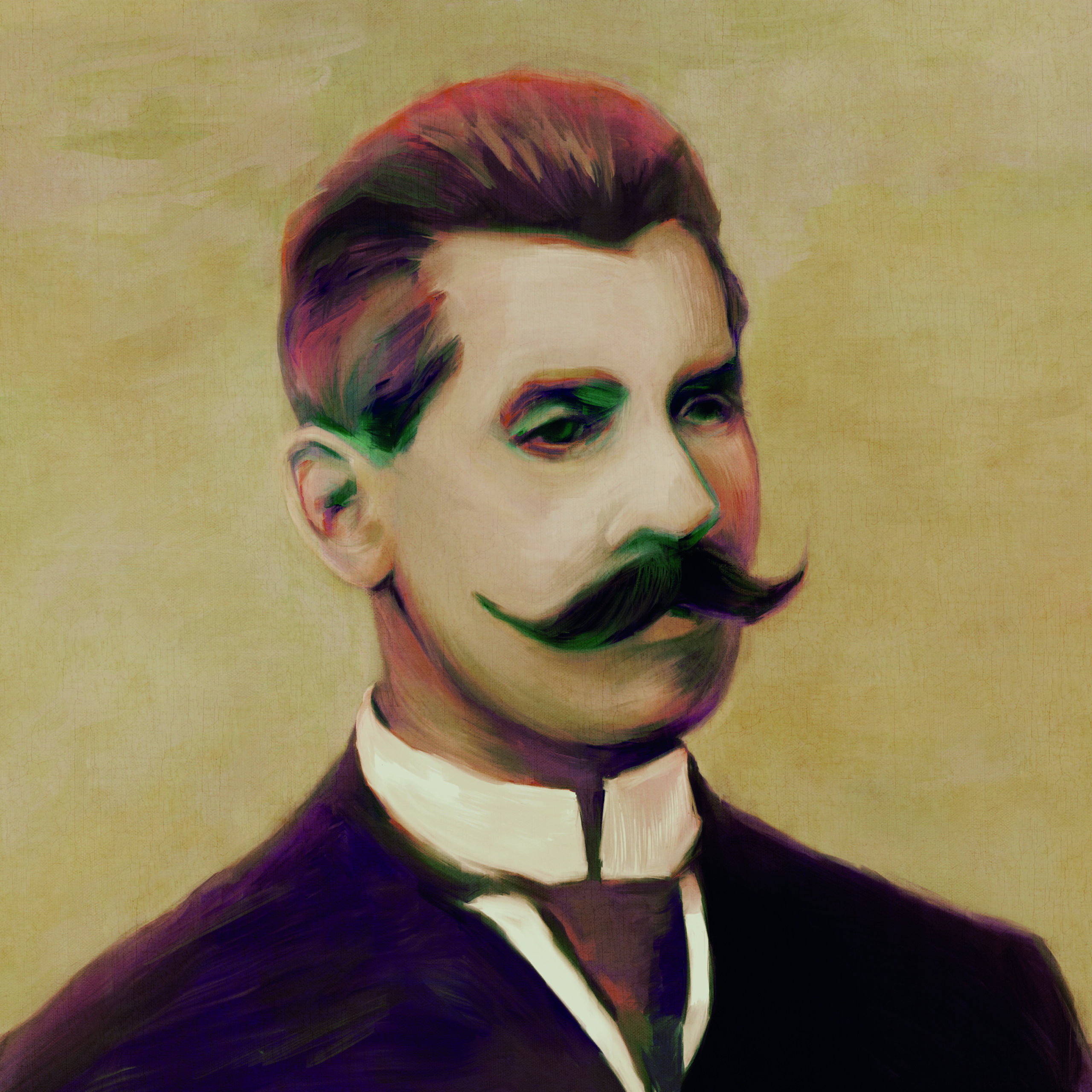 Track list
(1850/51 – 17 December 1915) violinist, conductor and composer, born in Kraków, died in Krynica. He was educated at the School of Singing and Music of the Instytut Techniczny (Technical Institute) in Kraków. He studied violin with I. Wójcikiewicz, wind instruments and music theory with Piotr Studziński and piano with Julius Blaschke. He continued education in Vienna.
Wroński started his conducting career during his military service directing an orchestra and playing as one of its violinists. He conducted the military orchestra even after he had completed his service. He was very energetic in his activities: he developed the orchestra and started cooperation with a theatre and with the Towarzystwo Muzyczne (Musical Society) in Kraków. He showcased his organisational skills when, inspired by Władysław Żeleński, he set up a new orchestra in Kraków. He subsequently conducted the orchestra of the Teatr Miejski (City Theatre) in Lwów (now Lviv in Ukraine) and the spa orchestra in Krynica, which he provided with a large body of works and which worked with distinguished artists from a variety of musical centres, including Berlin and Vienna. During his professional career, he was employed in various management and directorial positions: at the Stanisław Moniuszko Musical Society, where he took a lot of effort and time to set up an orchestra, a school of music of the Musical Society in Sambor and a school of the Towarzystwo Przyjaciół Muzyki "Harmonia" (Friends of Music Society 'Harmony'). He also worked as a teacher throughout his lifetime, e.g. at the above-mentioned Stanisław Moniuszko Musical Society, and pursued a career of a violinist playing in chamber ensembles with such musicians as Józef Adamowski and Marcelina Czartoryska in Kraków.
Wroński's creative output is predominantly comprised of piano and theatre works. The former are represented by dances, such as quadrilles, polonaises and waltzes, in addition to other miniatures, the latter by about 20 vaudevilles. He also composed overtures and orchestral fantasias, chamber pieces, songs with texts by Polish poets and piano transcriptions, albeit not very numerous. A large body of his works might be termed concert dance music.
Wroński was strongly inspired by Viennese music: he drew on the traditional form of Viennese waltz and used well-known titles of Austrian compositions. On account of these tendencies, and just like Leopold Lewandowski and Fabian Tymolski, he was often referred to as the 'Polish Strauss'
Source: Chmara-Żaczkiewicz Barbara, Wroński Adam, in: Encyklopedia muzyczna PWM, Dziębowska Elżbieta (ed.), vol. 12, Polskie Wydawnictwo Muzyczne, Kraków 2012, p. 271, selected and edited by Antoni Szymański.