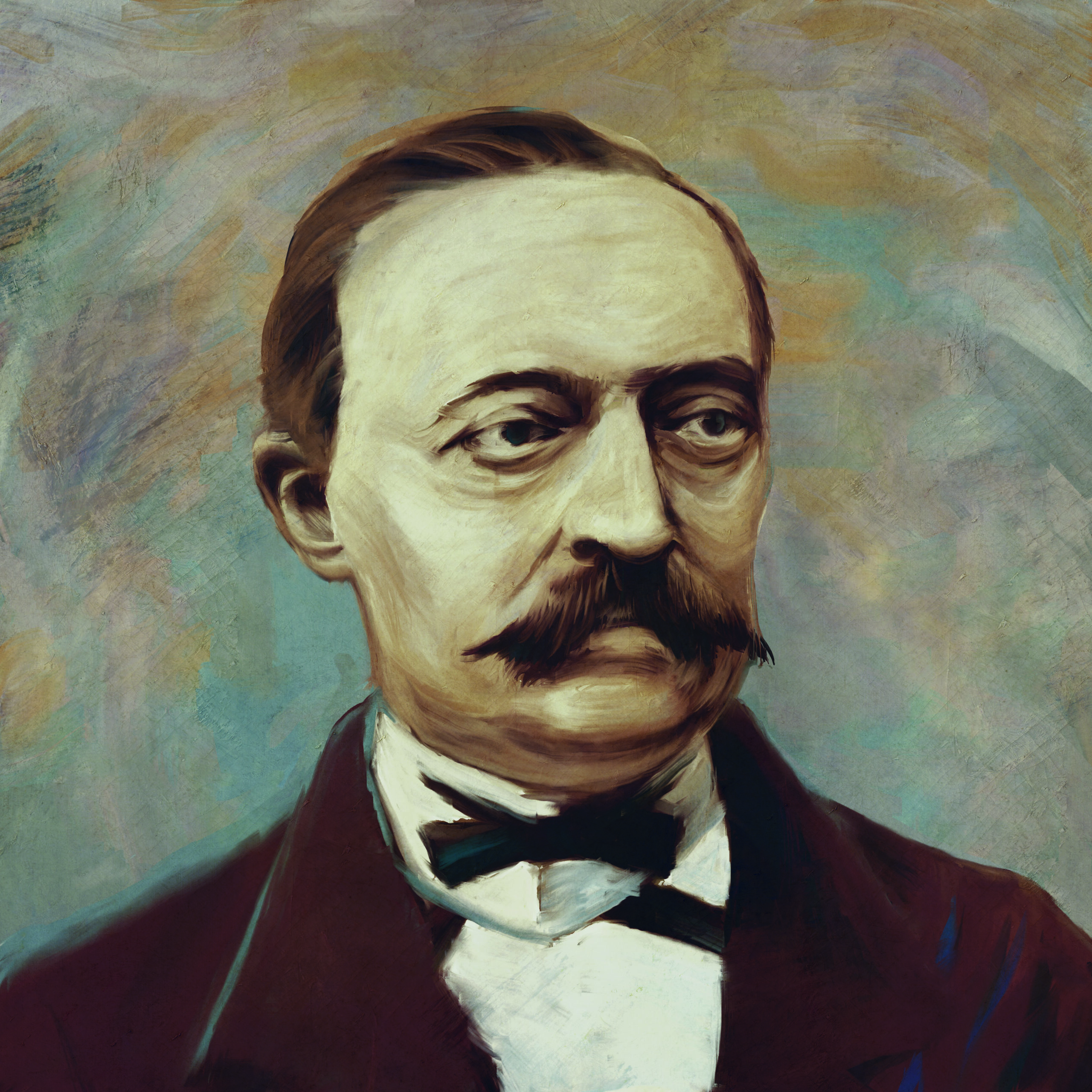 Track list
Also known as Antoine de Kontski, pianist and composer, born in Kraków, died in Iwanicze near Nowogród. Brother of Apolinary Kątski. He first studied piano and violin with his father, Grzegorz Kątski – a court clerk, amateur violinist and composer. In the late 1820s, he most likely enrolled on the Szkoła Główna Muzyki (Principal School of Music, predecessor of the current University of Music) in Warsaw. In 1829 – 1830, Kątski studied in Moscow with John Field, and since 1832 at the Vienna Conservatory with Simon Sechter (composition) and Sigismund Thalberg (piano).
He made his public debut (in a duo with his brother Karol, a violinist) in Kraków on 3 February 1822. Instantly dubbed a "child prodigy", he went on to perform throughout Poland (e.g. in Warsaw, Kraków, Lublin, Wilno, Lwów, Poznań and Wrocław), as well as in Austria, Romania, Germany, Russia and Hungary. He settled in Paris in 1836, where he became friends with famous Polish émigrés (e.g. Adam Mickiewicz and Fryderyk Chopin) and met Luigi Cherubini, Gioacchino Rossini, Gasparo Spontini, Daniel Auber and Fromental Halévy.
As a professor of piano, he sat on the juries of annual competitions held at the Conservatoire de Paris. In 1849, he embarked on a tour of Europe that eventually lasted for several years. He was invited by the Queen of Spain to perform in Madrid and Seville, whence he travelled to Portugal to play in Lisbon and draft a reorganisation project for the local conservatory of music at the request of the Portuguese king, who awarded Kątski the Order of the Immaculate Conception for that accomplishment.
Between 1851 and 1853, Kątski stayed in Berlin, where he taught piano to Prussian Princess Louise and served as a court pianist. At the same time, he appeared in concert throughout Germany and Austria, and went on a tour of Poland, Greece, Turkey, Egypt and Italy with his brother Apolinary. Between 1854 and 1867, he lived in Saint Petersburg, where he founded the Society of Classical Music Lovers and worked as a teacher. He was still performing in concert, solo or with Apolinary, in numerous Russian cities. In 1867, Antoni Kątski moved to London, where he spent 16 years teaching, composing and performing.
In 1883, he departed for the United States, where he remained for the rest of his life. He initially settled in Buffalo, but he later moved on to Michigan, where he became professor of the conservatory in Grand Rapids. He made a number of tours of the United States and gave concerts in Japan in 1890. In 1897, at the age of 80, Kątski went on a global tour of Australia, New Zealand, India, China, Japan, Siam, Russia and Poland.
Antoni Kątski performed a broad repertoire that spanned works by Wolfgang Amadeus Mozart, Johann Nepomuk Hummel, John Field, Ludwig van Beethoven, Friedrich Wilhelm Kalkbrenner, Carl Maria von Weber, Fryderyk Chopin and Johannes Brahms, in addition to his own compositions. He also wrote a piano handbook (L'indispensable du pianiste op. 100) that was taught from at music conservatories in Paris, Berlin and Saint Petersburg.
In recognition of his achievements, the artist received a host of medals and orders from many a European monarch.
Source: www.culture.pl, Małgorzata Kosińska, December 2007.