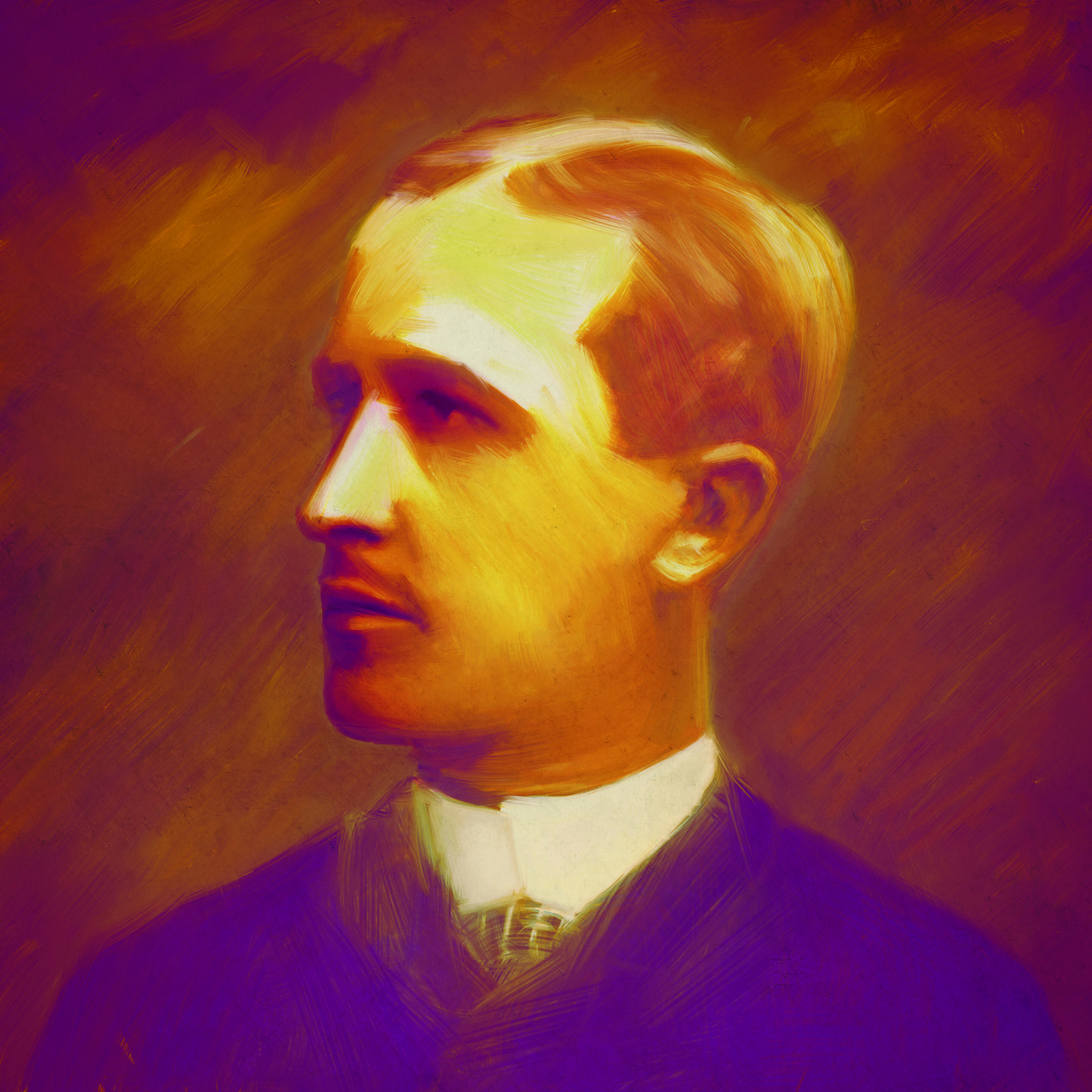 Track list
Composer and pianist, born in Siedlce, died in Tworki near Warsaw. Brother of the painter Józef Pankiewicz. Since 1863, he lived in Lublin, where he attended the local gimnazjum (a junior high school) and had private lessons of piano. In 1875, his family moved to Warsaw, where Eugeniusz studied piano at the Instytut Muzyczny (Institute of Music) with Józef Wieniawski. After graduating, in 1877 or 1878, he departed for Saint Petersburg, where he furthered his piano education with Teodor Leszetycki at the local conservatory. He later, around the year 1880, went on to complete his piano studies in Moscow on a few months course, but after that decided to return to Warsaw, where he rejoined the Institute of Music to study composition with Władysław Żeleński and Zygmunt Noskowski.
Since 1883, Pankiewicz taught piano at the Institute of Music and the Instytut Maryjski (Marian Institute), a comprehensive school for girls from aristocratic families. He appeared in concert as a soloist and chamber musician in Warsaw (at events organised by the Institute of Music, the Warsaw Musical Society and the Warsaw Singing Society "Lute"), Łódź (alongside Stanisław Barcewicz), Lublin (alongside Władysław Alois), Piotrków (alongside Zygmunt Noskowski and Mieczysław Horbowski) and many other cities. In 1894, Pankiewicz suffered a nervous breakdown, which had a serious impact on the last years of his life.
Source: www.culture.pl, Małgorzata Kosińska, Polish Music Information Center, Polish Composers' Union, December 2006.
Theme with variations in F minor for string quartet, 1882

manuscript lost

A la cracovienne in F sharp major, Op. 9

manuscript lost

Allegro

Burlesque in F sharp major, Op. 12 No. 2

Downlaod

Chaconne in C major, Op. 4

work lost

Deux mélodies

No.1 in A major, No.2 in D minor

Deux valses

No.1 in E major, No. 2 in C major

Five mazurkas, 1874

No.1 in C minor, No.2 in B flat major, No.3 in E major, No.4 in G sharp minor, No.5 in D minor

Fugue in C sharp minor

work lost

Gavotte in F sharp major, Op. 4

work lost

Humoresque in A major, Op. 8 No. 3

manuscript lost

Humoresque in B flat major, Op. 1

Buy

Improvisation in B flat major, Op. 11

Downlaod

Krakowiak in D flat major, Op. 9

manuscript lost

Krakowiak-fantasia in E minor, Op. 9

Buy

Mazurka in E major, Op. 3

Buy

Mazurka in A minor, Op. 3 No. 2

Buy

Minuet in D major, Op. 1

Buy

Minuet in D flat major, Op. 12 No. 1

Download

Minuet in F major, Op. 4 No. 2

Download

Nocturne in C sharp minor

work lost

Pensée fugitive in B minor

work lost

Prelude on the theme of carol "Gdy się Chrystus rodzi" in F major, Op. 8 No. 1

Buy

Romance in D minor

work lost

Trois feuilles d'album, Op. 2

No. 1 in G minor, No. 2 in G major, No. 3 in F minor

Buy

Two mazurkas, 1874

No. 1 in F major, No.2 in E flat minor

Valse brillante in E flat major, 1874

Valses de concert in E flat major

Valse scherzo in A major Op. 8 No. 2

work lost

Valses de salon in C major

Buy