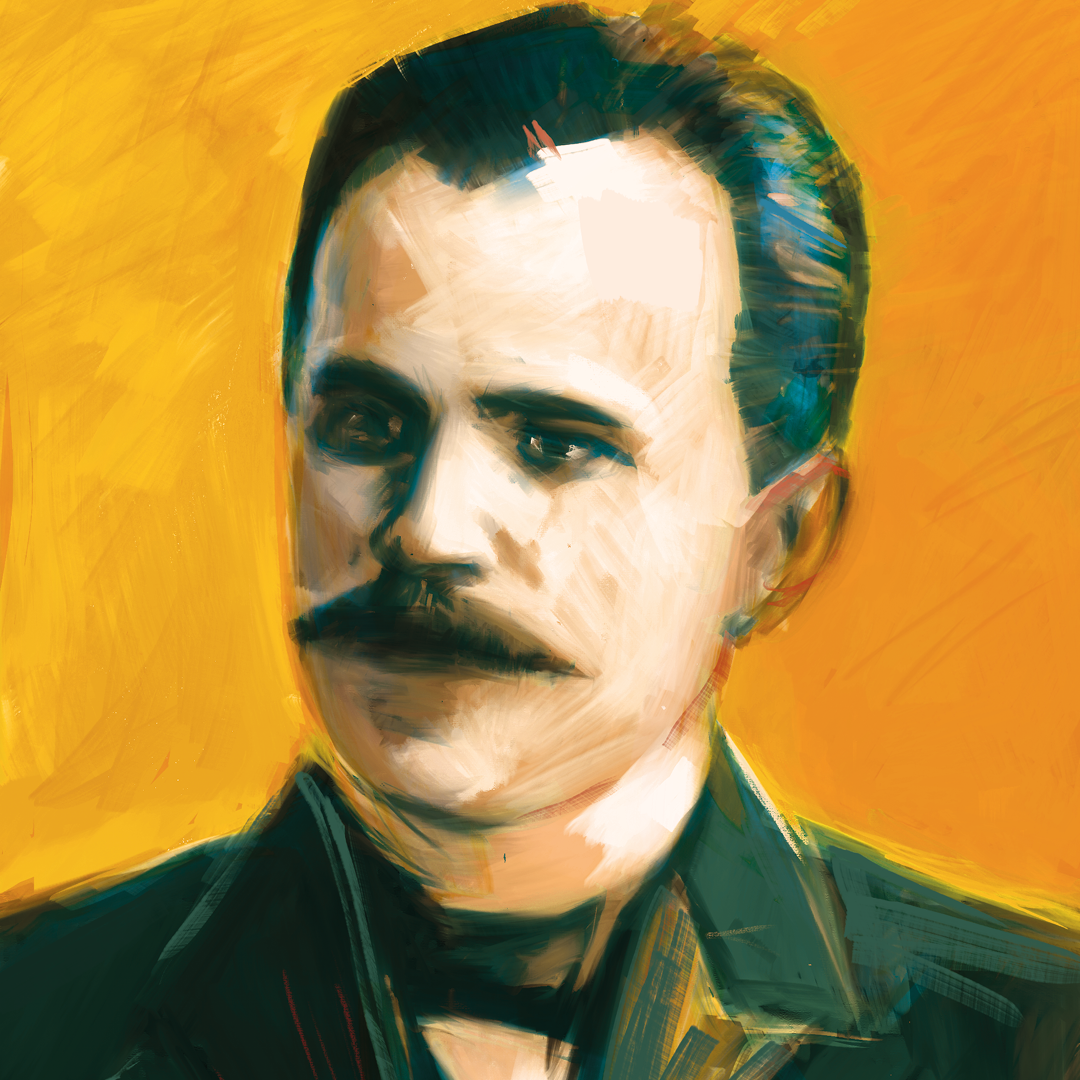 Track list
Pianist, composer and teacher, born in Łazy near Siedlce, died in Moscow. He studied at the Instytut Muzyczny (Institute of Music) in Warsaw with Rudolf Strobl (piano) and Stanisław Moniuszko (harmony and counterpoint), and later with Władysław Żeleński. He continued his education at the Moscow Conservatory with Nikolai Rubinstein and Pavel Pabst (piano) and Anton Arensky (counterpoint).
He commenced his piano career as soon as he had completed his studies. He gave concerts in Warsaw, Moscow, Saint Petersburg and other cities. He was praised for his impeccable technique and strength, but also for his ability to produce a varied sound, for the agility of his fingers, flexibility and briskness. He appeared solo and as a chamber player. Additionally, he was active as a teacher: he taught piano in his alma mater in Moscow for 35 years.
Pachulski composed a large number (about 100) of works for piano: sonatas, preludes, etudes, dances (such as polonaises, waltzes and mazurkas) and other miniatures. In addition, he made piano transcriptions (for 2 and 4 hands) of orchestral and chamber works by such composers as Tchaikovsky, Arensky, Żeleński and Moniuszko. He also wrote symphonic works, some of them featuring the piano.
Pachulski's compositions are eclectic in style: there are clear echoes of Robert Schumann, Franz Liszt, Pyotr Tchaikovsky, Anton Arensky etc. A large number of his works are characterised by the use of contrapuntal devices. He employs impeccable compositional techniques; his piano works are also highly demanding for the performers. His works enjoyed huge popularity in his own lifetime and as a mark of recognition he received an honorary membership amongst the New York composers (probably from the Society of American Musicians and Composers).
Although Pachulski spent most of his professional life in Russia, he managed to retain strong ties with his homeland: he was a champion of Polish culture performing Polish compositions during his concerts and helping young Poles who studied at the Moscow Conservatory. His popular transcriptions of Polish folk songs brought him invitation to become a member of the Ethnographic Society affiliated to Moscow University. He was also invited to provide biographical information of Polish musicians for the extensive publication of Biographies of Composers.
Source: Zathey Janusz, Pachulski Henryk, in: Encyklopedia muzyczna PWM, Dziębowska Elżbieta (ed.), vol. 7, Polskie Wydawnictwo Muzyczne, Kraków 2002, pp. 246-247, selected and edited by Antoni Szymański.