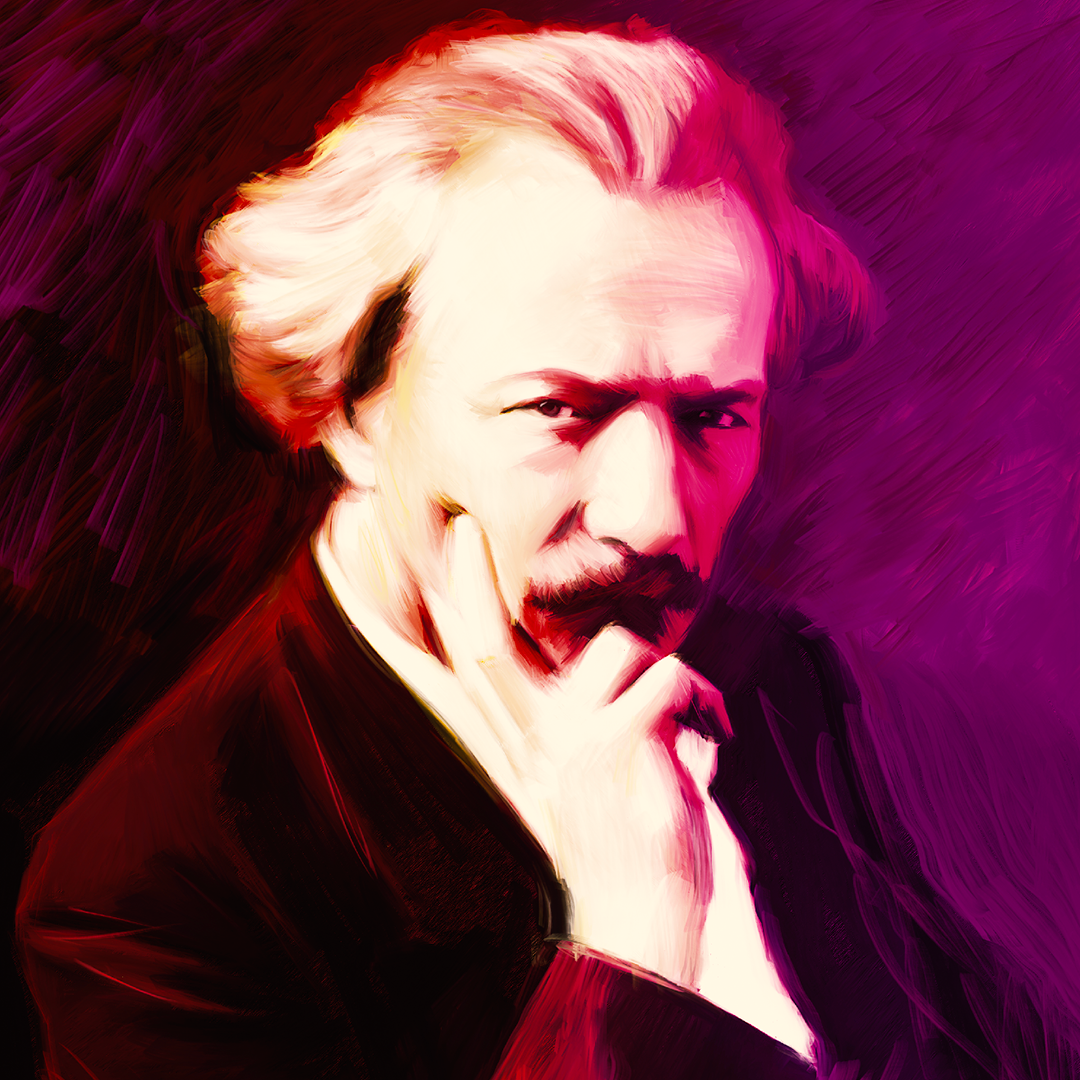 Track list
Pianist, composer, teacher and politician, born in Kuryłówka (now in Ukraine), died in New York. He was born into a musical family. He studied piano at the Instytut Muzyczny (Institute of Music) in Warsaw with Juliusz Janotha, Józef Śliwiński and Henryk Koman. Additionally, he received lessons of composition in Berlin with Friedrich Kiel and Heinrich Urban, and he was a piano student of Teodor Leszetycki in Vienna.
He was an excellent pianist of international repute, who performed not only throughout Europe, but also in the United States, South Africa, Australia, New Zealand and Tasmania. His playing style was characterised by forceful touch, tuneful, legato phrasing, impeccable technique and brilliant virtuosity. He always favoured exact interpretation and understanding of the composer's intentions over technical fireworks. He was also famous for his tempo rubato, which he described in a special essay. Fame brought him huge fortune, but he was a generous benefactor of artistic, educational, social and national enterprises (e.g. he opened a foundation for young composers in the United States). His professional life was equally shared by pianism, composition and politics.
Paderewski headed the Polish Relief Fund, which helped the victims of the First World War in Poland. The country's liberation (after more than 100 years of occupation by three neighbouring countries) became one of his priorities. In 1917, he prepared for American President Woodrow Wilson a memorandum on the Polish cause. In 1919, he became Polish Prime Minister and Minister of Foreign Affairs. Together with Roman Dmowski, he represented Poland at the Paris Peace Conference in Versailles. He was also involved in many other initiatives and enterprises for the promotion of Polish independence.
Paderewski was also a teacher. He worked in his Warsaw alma mater and at the conservatory in Saint Petersburg, where he taught piano, harmony and counterpoint. His students included two later winners of Chopin Competitions: Henryk Sztompka and Witold Małcużyński.
In recognition of his merits and accomplishments, he was awarded a plethora of honours, e.g. the Order of the White Eagle, the Order of Polonia Restituta, the Honorary Knight Grand Cross of the Order of the British Empire and honorary degrees at a number of Polish and foreign universities, including Columbia University in New York and the University of Warsaw.
The majority of the composer's output was intended for solo piano. He composed sonatas, variations, suites, waltzes, impromptus, morceaux, elegies, intermezzos, mazurkas, humoresques, nocturnes, minuets and miniatures, including dances. He also wrote pieces for orchestra: overtures, suites, symphonies, fantasias and concertos. His chamber works were usually written for string and wind instruments and piano. His oeuvre also includes songs for voice and piano, as well as choral works, in which he set Polish and foreign poems by Władysław Syrokomla, Adam Asnyk, Adam Mickiewicz, Théophile Gautier, Catulle Mandès etc. He is also an author of one opera (Manru) and literary texts on a number of diverse musical issues.
The date of Paderewski's piano debut (1888) marks a distinction between 2 halves of his life. Most of his compositions were written in the former period, but the most mature and distinguishable ones fall into the latter category. Paderewski was never interested in a search for new sound; rather he attempted to improve his technique by modelling it on the works of his great predecessors, especially Fryderyk Chopin. He favoured Romanticism with its typical forms, genres, melodies, harmonies and types of instrumentation. His later works exhibit certain references to modernism, e.g. his songs op. 22, comparable to the songs by Claude Debussy. Paderewski was admired for his perfect handling of compositional devices, e.g. counterpoint, archaisms and stylisations. Historically, he was the first Polish composer to employ the folk style of the Polish Tatra Highlanders. Not only was he a famous pianist, but also a celebrated composer: his works were frequently recorded, performed, published, reprinted, edited and transcribed. They were played by the most eminent artists of the day.
Source: Waszek-Perkowska Małgorzata, Paderewski Ignacy Jan, in: Encyklopedia muzyczna PWM, Dziębowska Elżbieta (ed.), vol. 7, Polskie Wydawnictwo Muzyczne, Kraków 2002, pp. 250-260, selected and edited by Antoni Szymański.