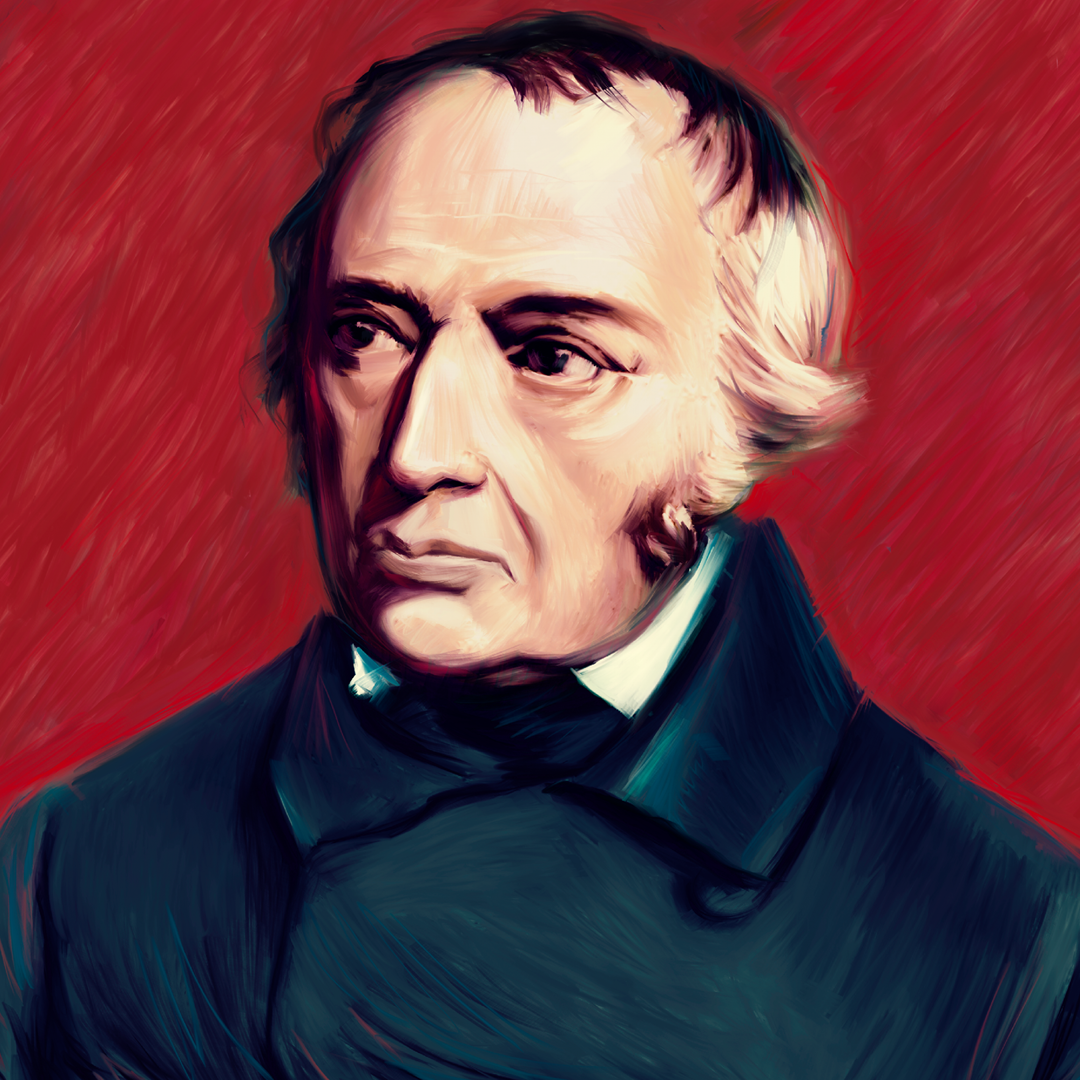 Track list
Composer, conductor and teacher, born in Grodków in Opole region, died in Elsnerowo near Warsaw. In 1774-81 he attended the Grodków elementary school as well as sang in the church choir. From 1781 he went to a school run by the Dominican convent and later attended the Jesuit St Maciej Gymnasium in Wrocław. He sang in the monastery's choir and learnt the violin and basso continuo. His motet Ave Maria gratiae plena for two solo voices accompanied by instruments was performed in St Wojciech's Church in Wrocław in 1782. In 1786 Elsner enrolled at the theological faculty of Wroclaw University, but soon abandoned it for medical studies.
In the autumn of 1789 he left for Vienna with the intention of continuing medical studies, but two years later, badly ill, returned to the musical profession. In the autumn of 1791 he moved to Brno to become a violinist in the local theatre orchestra, and in the spring of the following year left for Lvov, where he was appointed conductor in the imperial royal theatre, a tenure which he held until 1795.
By then he had staged his two operas composed to German librettos, Die seltenen Brüder and Der verkleidete Sultan. When Wojciech Bogusławski was charged with theatre management, Elsner became his partner, an occupation that he pursued alongside giving private lessons and organizing the Academy of Music, an institution that was to bring together musicians and music lovers and to run concerts. Indeed, the concerts were held every week, their programmes featuring concertos for solo instruments, vocal music as well as symphonies by Joseph Haydn, Wolfgang Amadeus Mozart, Pavel Vranicky and Elsner himself.
In the summer of 1799 Elsner moved from Lvov to Warsaw to settle there permanently. From 1799 to 1824 he headed the opera of the National Theatre, enriching its repertoire with his thirty operas and two ballets. In 1802-6 he owned a music printing shop which from 1803 to 1805 regularly published collections of works under the title of A Selection of Beautiful Works of Music and Polish Songs (in Polish: Wybór pięknych dzieł muzycznych i pieśni polskich). A total of 24 booklets came out.
In 1805 Elsner embarked upon an artistic journey to Germany and France. He established contact with musicians and publishing companies in France, Germany and Austria, and this made it possible for several of his works to get published in Leipzig and Paris. The same year he joined the Warsaw Society of Friends of Sciences. In 1805-6 he was involved with the Chamber of Music, helping to organise symphonic concerts.
In 1802-25 he contributed reviews and articles to Polish magazines, and in 1811-19 to the Leipzig-based "Allgemeine Musikalische Zeitung", writing mostly about contemporary Polish composers and Warsaw's music developments. In 1814 he founded the Religious and National Music Society, its task being the organization of concerts and education of teachers of music, organists, singers and musicians.
Meanwhile Elsner pursued pedagogical activities, teaching at Bogusławski's School of Drama in 1814-17 and lecturing on theory and composition in the schools which he managed: The Elementary School of Music and Dramatic Arts in 1817-21, The Institute of Music and Reciting in 1821-6 and The Main School of Music in 1826-31. The latter was the place where he educated a number of Polish composers, including Frederic Chopin, whose school certificate bore the following comment by Elsner: "a particular aptitude, a musical genius". From 1835 to 1839 Elsner also taught at the Teatr Wielki's School of Singing and, subsequently, at the Institute for Governesses.
Elsner was an honorary member of numerous musical societies at home, including The Krakow Society of Friends of Music, as well as of the Musikverein der Universitätskirche St. Pauli in Leipzig. A mason, he was made member of the highest chapter in 1820 and a master of the cathedra in 1821. His accomplishments in the field of music were recognized with the St Stanisław's Order in 1823. Three medals were minted in his honour.
Source: www.culture.pl, Małgorzata Kosińska, Polish Music Information Center, Polish Composers' Union, October 2006.