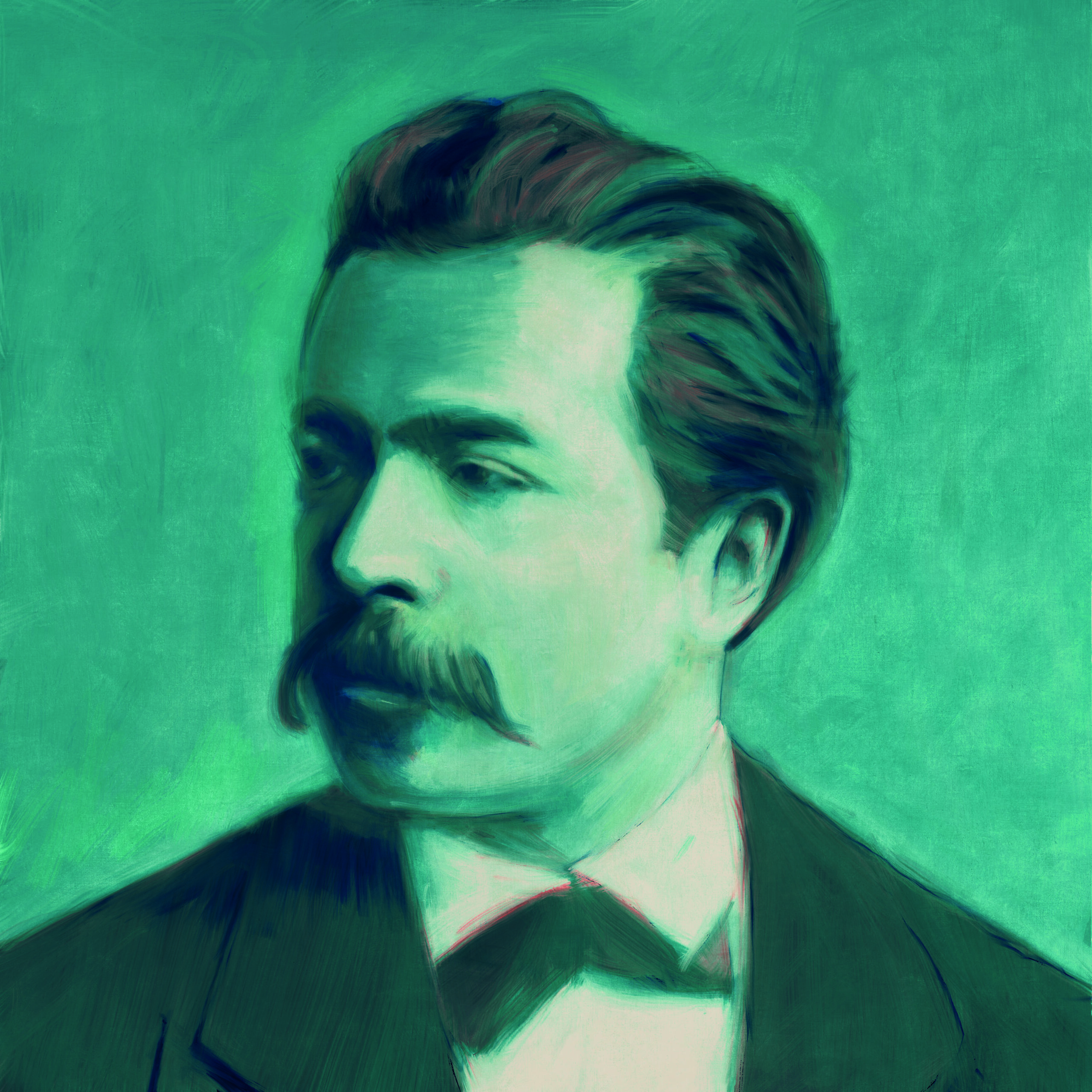 Track list
Pianist, composer and teacher, born in Lublin, died in Brussels. He was educated in Paris, Weimar, and Berlin. Together with his brother Henryk Wieniawski, they performed in auditoriums across Poland, Russia, Germany, Austria, and France. He was also one of the founders of the Warsaw Music Society and a professor in various music schools in Moscow and Brussels, where all of his compositions were created.
One of the first Wieniawski's teachers in Lublin was Franciszek Synek. Later, as a ten-year-old boy, Wieniawski moved to Paris where he studied four years in the conservatoire under Piotr Józef Zimmermann and Antoni Franciszek Marmontel. He also perfected his piano technique with his uncle Edward Wolff. Karol Walenty Alkan taught him composition. Wieniawski graduated from the academy with honours, receiving the Premier Grand Prix in piano and harmony.
He started his career as a composer when he was just ten years old, next to his brother in Paris. The young boys performed together as "the wonder children", causing sensation and explosions of applause in concert halls across the Russian Empire (around 200 concerts within two years), Germany, Austria, Belgium, and France. In 1859 the artist moved to Warsaw, where he devoted himself to organising musical mornings and evenings where he performed among such stars as J. Hornziel, J. Goebelt, A. Wieniawski (brother), M. Kalergis, M. Więckowska, and F. Dulcken, and later also I. J. Paderewski. Wieniawski later moved to Paris where he helped Stanisław Moniuszko to promote his compositions in France. Thanks to the efforts of Józef Wieniawski, Moniuszko's 34 Cantos were printed in 1862 in Paris by G. Flaxland together with Echos de Pologne. Wieniawski also strived to perform one of Moniuszko's operas in France. In 1864 the artist moved to Moscow where he began to work as a teacher in the music school of the Russian Music Society, where in 1866 he became a professor and the secretary of the artistic council of the conservatorium. After a year he opened a private music school where he taught about 700 students (according to Jan Kleczyński). In 1870 Wieniawski came back to Warsaw, where he had been a constant visitor anyway. In 1871 the artist was one of the founding fathers of the Warsaw Music Society. In the same year he gave his third, and as it later turned out, his last concert in Kraków; in 1872 he performed in Drezno and in 1875 gave his only recital in Wrocław.
Józef Wieniawski was very active in Warsaw, especially after he succeeded Aleksander Zarzycki in 1875 as the chief of the Music Society. He performed symphonic concerts and cooperated with the greatest soloists from abroad. After three years of work, Wieniawski resigned from seeking for re-election and left for France. In 1878 Wieniawski started to work as a teacher at a Brussels conservatoire, where he successfully organized concerts in Palais des Beaux Arts (together with Jenő Hubay) and in Salle de la Grande Harmonie (together with Eugèn Ysaÿe). In 1889 the artist married Melanie Hilsheimer, daughter of a banker from Drezno, and had a son and two daughters with her. From 1900 he gave his own Séances de Piano. In 1896 he was awarded with the Warsaw Music Society honorary member prize. He gave one of his last concerts in Lipsk in 1910. He managed to record some of his works on piano rolls.
Source: www.culture.pl, Filip Lech, October 2016, translated by AW, October 2016.