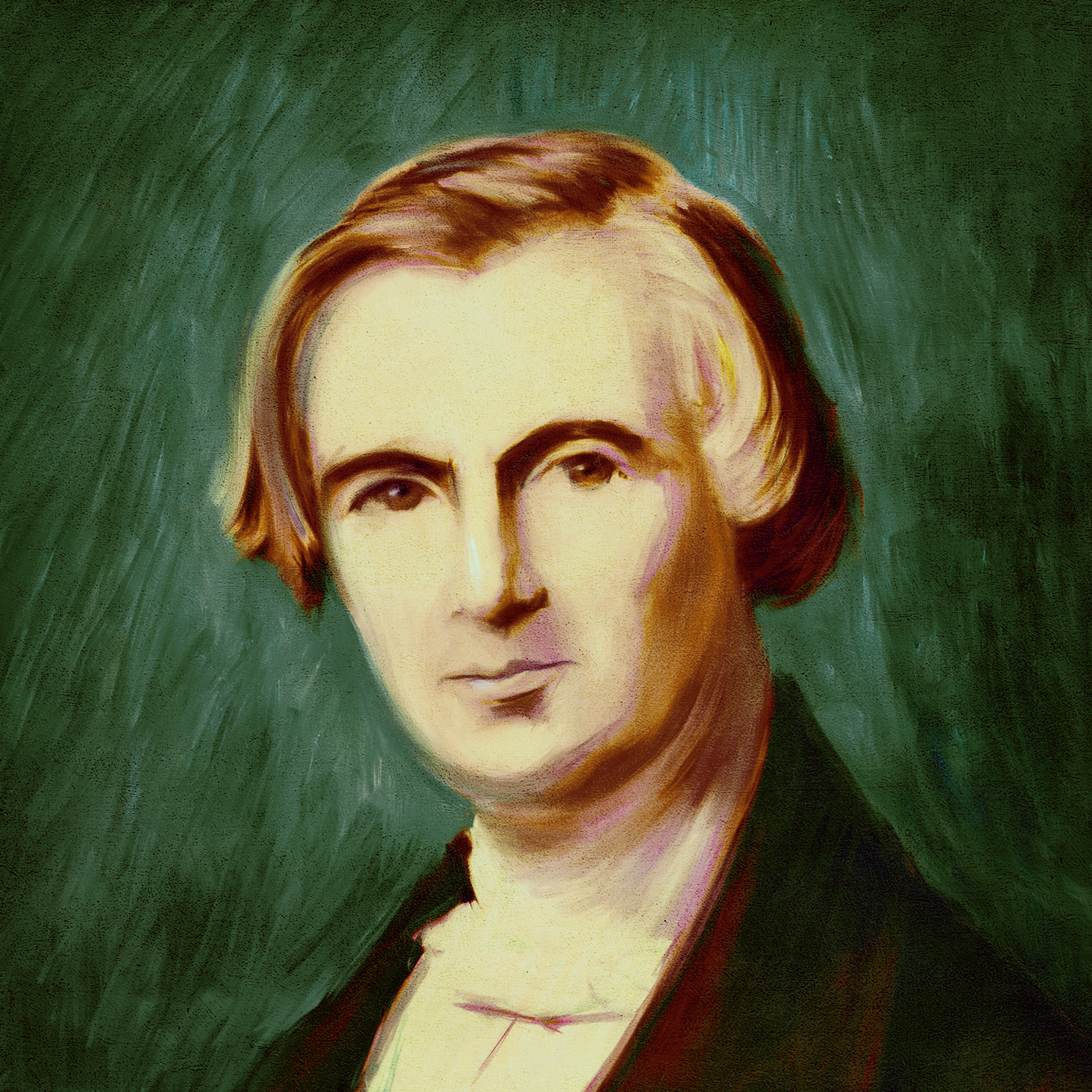 Track list
Violinist, composer and conductor, born in Radzyń, died in Urłów (now Virliv) near Lwów (now Lviv in Ukraine). Lipiński started to learn the violin at the age of five, under his father. In 1799 his family moved to Lviv, and he became the concertmaster of Adam Count Starzeński's palace orchestra which was led by Lipinski's father. Meanwhile he developed an interested in the cello and learned to play it as fast as he did the violin.
In 1809 he took the position of concertmaster of the opera theatre orchestra, and three years later was appointed the orchestra's kapellmaster. In 1814 he went to Vienna and there met Ludwig Spohr, the German violinist and composer. Having been persuaded by Spohr to pursue the career of a violin virtuoso, Lipinski gave up his Lviv theatre job, devoting himself solely to mastering his violin technique and working on the repertoire.
After he had performed in Lviv in 1817, he set out on an artistic journey to Italy via Hungary and Croatia. He gave concerts in Venice, Milan, Padua, Verona and Piacenza. In April 1818, while in Piacenza, he appeared twice with Niccol? Paganini. During a subsequent artistic tour which lasted for a few years, he gave concerts in Lviv, Kiev, Krzemieniec, Kamieniec Podolski, Vilno, Cracow, Wroclaw, Poznan, Leipzig, Berlin, Moscow and St Petersburg, earning huge acclaim wherever he performed.
Following his concerts in Warsaw in late 1827-8, he was appointed first violinist of the Court of the Polish Kingdom and, in 1831, of the Tsar's Court. He concertised in Warsaw again during the coronation ceremony of Nicholas I in May 1829, once more playing with Paganini. In 1830 he suspended his concert activities for three years, devoting himself to honing his playing skills. After that he resumed his European artistic tours, performing in Leipzig, Frankurt on the Mein, Paris (Frederic Chopin helped him to organise a concert there), London, Manchester and Wroclaw. In recognition of his masterful playing he was made an honorary citizen of the city of Vienna after performing there.
In 1839 Lipiński settled permanently in Dresden. For the following twenty years he would be the concertmaster of the King of Saxony, Frederick-August, as well as taking part in a number of symphony and chamber concerts, playing also with Franz Liszt. He would travel to Lviv, Kiev and Warsaw, and work as a teacher, taking care of the fourteen-year-old Jozsef Joachim in 1845 and of the thirteen-year-old Henryk Wieniawski in 1848. His rheumatic fever made him reduce his concert activities from 1846. His outstanding contribution to the royal court was rewarded with the Knightly Order of Prince Albert. Upon his retirement in 1861, he moved to his estate in Urlov near Lviv and founded a music school for talented peasant children there.
Source: www.culture.pl, Małgorzata Kosińska, Polish Music Information Center, October 2006.
3 Polonaises for violin and string quartet, Op. 9

Download

6 Morceaux de Salon sur des motifs de Rossini for violin and piano, No. 1

Download

6 Morceaux de Salon sur des motifs de Rossini for violin and piano, Nos. 2-6

Download

Adagio elegico "spento il tempo ormai" for violin and piano or orchestra or string orchestra, Op. 25

Download

Allegro moderato in A major for violin and piano or violin solo

Concerto No. 4 for violin and piano, Op. 32

Buy

Fantaisie et variation sur "La Sonnambula" for violin solo, 2 violins, viola, cello and double bass, Op. 23

Download

Fantaisie et variation sur "Les Hugenots" for violin and orchestra, quartet or piano, Op. 26

Download

Fantaisie sur l'opera "Ernani" de Verdi for violin and piano, Op. 30

Borrow

Fantaisie sur des airs napolitains nationaux for violin and piano, Op. 31

Download

Concerto militaire for violin and piano, Op. 21

Download

Pieśń wieczorna [Evening song] for violin and piano or violin solo

Polonez redutowy No. 1 ["Redoubt" polonaise] for violin and piano

Polonez redutowy No. 2 ["Redoubt" polonaise] for violin and piano or violin solo

Polonez redutowy No. 3 ["Redoubt" polonaise] for violin and piano or violin solo

Polonez redutowy No. 4 ["Redoubt" polonaise] for violin and piano or violin solo

Polonaise-fantaisie in E major for violin and piano or violin solo

Rondeau de concert for violin and orchestra or piano, Op. 18

Download

Rondo alla polacca for violin and piano, Op. 17

Buy

Réminiscences des Puritains, grande fantaisie for violin and piano, Op. 28

Download

Siciliano varié for string quartet, Op. 2

Souvenir de la mer Baltique, divertissements for violin and piano, Op. 19

Download

Trio in A major for 2 violins and cello, Op. 12

Download

Trio alla polacca for 2 violins and cello

Trio for 2 violins and cello, Op. 8

Download

Variations de bravoure sur une Romance militaire for violin and orchestra or piano, Op. 22, piano part

Download

Variations de bravoure sur une Romance militaire for violin and orchestra or piano, Op. 22, violin part

Download

Variations for violin and piano, Op. 5

Download

Variations sur la cavatine "Ecco ridente il cielo" de l'Opera il Barbiere di Seviglia de Rossini for violin and orchestra or piano, Op. 20, piano part

Download

Variations sur la cavatine "Ecco ridente il cielo" de l'Opera il Barbiere di Seviglia de Rossini for violin and orchestra or piano, Op. 20, violin part

Download

Waltz dedicated to Paganini for violin and piano or violin solo

Variations in G major for string quartet, Op. 4

Download

Variations on Kościuszko's Polonaise for violin and piano or for violin solo

Download

Variations on a Polish national song theme for violin and piano or violin solo