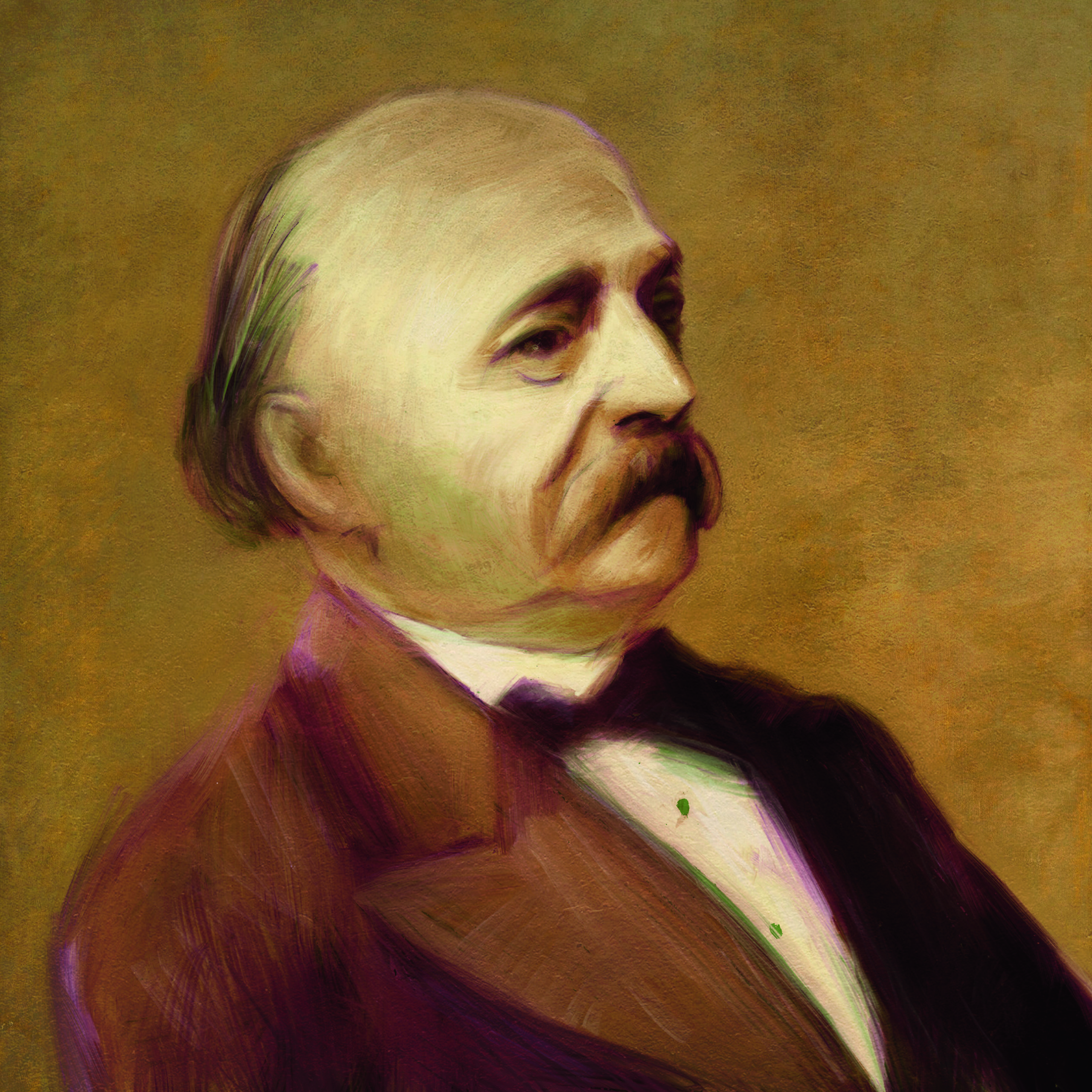 Track list
Pianist, composer, conductor and teacher, born in Czerniowce (now Chernivtsi in Ukraine), died in Lwów (now Lviv in Ukraine). He came from a family of merchants. After completing the gimnazjum (a junior high school) in Czerniowce (present-day Chernivtsi in the Republic of Ukraine), he went on to study medicine in Vienna between 1839 and 1844. In 1844, he left for Paris, where, until 1847, he was taught piano by Fryderyk Chopin, later to become his assistant and close friend (Chopin entrusted Mikuli with the task of copying his compositions before giving them to print). He simultaneously studied counterpoint and composition with Napoléon Henri Reber.
Whilst in Paris, Mikuli also met Alfred de Musset, Heinrich Heine, George Sand and Ferenc Liszt (with the last of whom he remained on friendly terms for many subsequent years). He returned to Czerniowce in 1848, where he worked as professor of piano until 1854. During that time he also gave concerts in Bucharest, Iaşi, Kiev, Kishinev, Poland, Austria, France and Italy. In 1858, Mikuli was appointed director and professor of the Conservatory of the Galicyjskie Towarzystwo Muzyczne (Galician Musical Society), established in 1854 in Lwów (present-day Lviv in the Republic of Ukraine), where, for the next 30 years, he taught (piano, harmony, musical forms, counterpoint, composition, theory of music and rhythm, and teaching techniques), performed, conducted concerts (featuring works by such composers as Giovanni Battista Pergolesi, Joseph Haydn, Wolfgang Amadeus Mozart, Ludwig van Beethoven, Mikołaj Gomółka, Stanisław Moniuszko, Fryderyk Chopin, Ignacy Feliks Dobrzyński and Władysław Żeleński) and directed the Society's choirs and ensembles.
Mikuli relinquished his duties of the Conservatory's director in 1887. In the following year, he founded a private school of music called the Koncesjonowana Szkoła Muzyczna Karola Mikulego we Lwowie (Karol Mikuli's Licensed School of Music in Lwów), which he ran with his wife up until his death. His students included Olga Janina, Raul Koczalski, Ludwik Marek, Władysław Wszelaczyński, Franciszek Romaszkan, Wilhelm Stengel, Franciszek Neuhauser, Aleksander Michałowski, Stanisław Niewiadomski, Maurycy Rosenthal, Mieczysław Sołtys, Helena Windakiewiczowa-Rogalska and Matylda Złobicka.
In 1879, Karol Mikuli published seventeen volumes of F. Chopin's Pianoforte-Werke in Leipzig (Verlag Kistner).
He was awarded the Knight's Cross of the Imperial Austrian Order of Franz Joseph I in 1880.
Sources: www.culture.pl, Małgorzata Kosińska, June 2008.