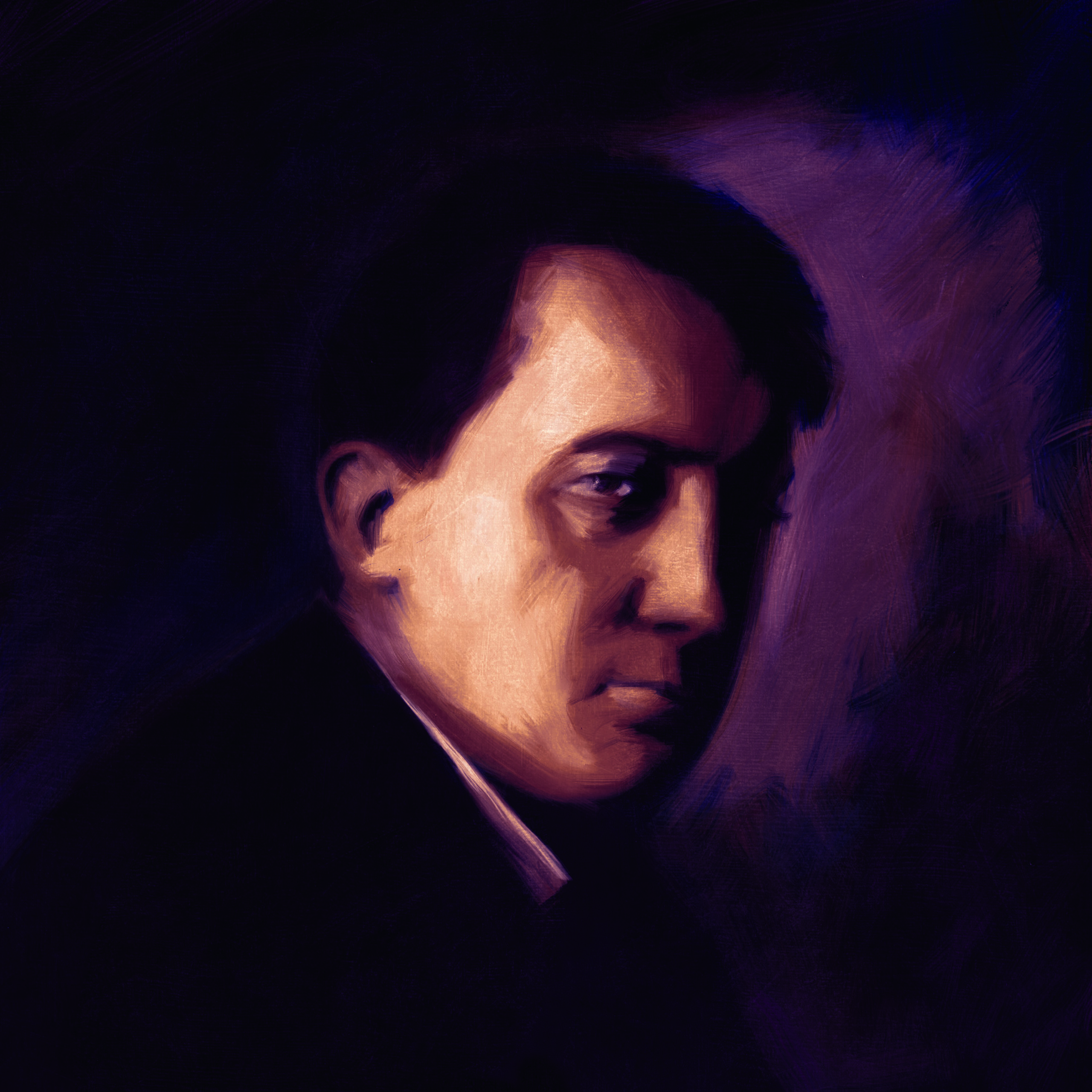 Track list
Composer, conductor and teacher, born in Warsaw, died in Katowice. Różycki studied the piano in the class of Aleksander Michałowski, theory under Gustaw Rogulski and Michał Biernacki, and composition under Zygmunt Noskowski at the Warsaw Music Institute. Having graduated with a gold medal in 1904, he continued studying composition under Engelbert Humperdinck at the Akademie der Künste in Berlin in 1904-7.
His composing debut was the symphonic scherzo Stańczyk op. 1, performed at the Warsaw Philharmonic in February 1904, with Emil Młynarski as the conductor. In 1905 he and Karol Szymanowski, Grzegorz Fitelberg and Apolinary Szeluto set up the Spółka Nakładowa Młodych Kompozytorów Polskich / Company of Young Polish Composers – a group whose purpose was to promote the new Polish music abroad. It did so until 1912. In 1907, having refused the appointment as professor at the Oslo Conservatory, Różycki moved to Lvov to work as the city's opera conductor and to run the piano class at the Galician Music Society Conservatory. His symphonic poem Krol Kofetua / King Cofetua op. 24 won the first prize at the composition contest marking the 10th anniversary of the Warsaw Philharmonic in 1912. From 1912 to 1918 he stayed in Berlin, making artistic trips chiefly to Switzerland, Italy and France, and in 1918 returned to Warsaw and was for a while a conductor at the Teatr Wielki.
In the inter-war period Różycki did journalistic, organisational and pedagogical work. He was instrumental in establishing the Polish Composers' Association in 1926 and became its first chairman. In 1930-32 he lectured at the Warsaw Conservatory. During World War II he took part in underground concerts as a pianist and accompanist. After the Warsaw Rising of 1944, during which many of his manuscripts burned down, he took refuge in Osieczany near Cracow. After the war he settled in Katowice, taking a teaching job at the National Higher School of Music. In 1945-6 he was acting Dean of the School's Department of Theory, Composition and Conducting. The last years of his life were spent reconstructing the scores which had perished during the war.
Różycki received a number of awards and decorations, including the Officer's Cross of the Order Polonia Restituta in 1925, the Gold Medal of the French Government for the ballet Apollo i dziewczyna / Apollo and the Girl and the National Music Award for the opera Eros and Psyche in 1937, the Golden Cross of Merit in 1946, the Order of the Standard of Labour of First Class in 1950, the Commodore's Cross with the Polonia Restituta Star in 1951, and the State Award of the First Degree for life achievement in 1952. He was a member of the Polish Composers' Union from 1945.
Source: www.culture.pl, Małgorzata Kosińska, Polish Music Information Center, October 2006.