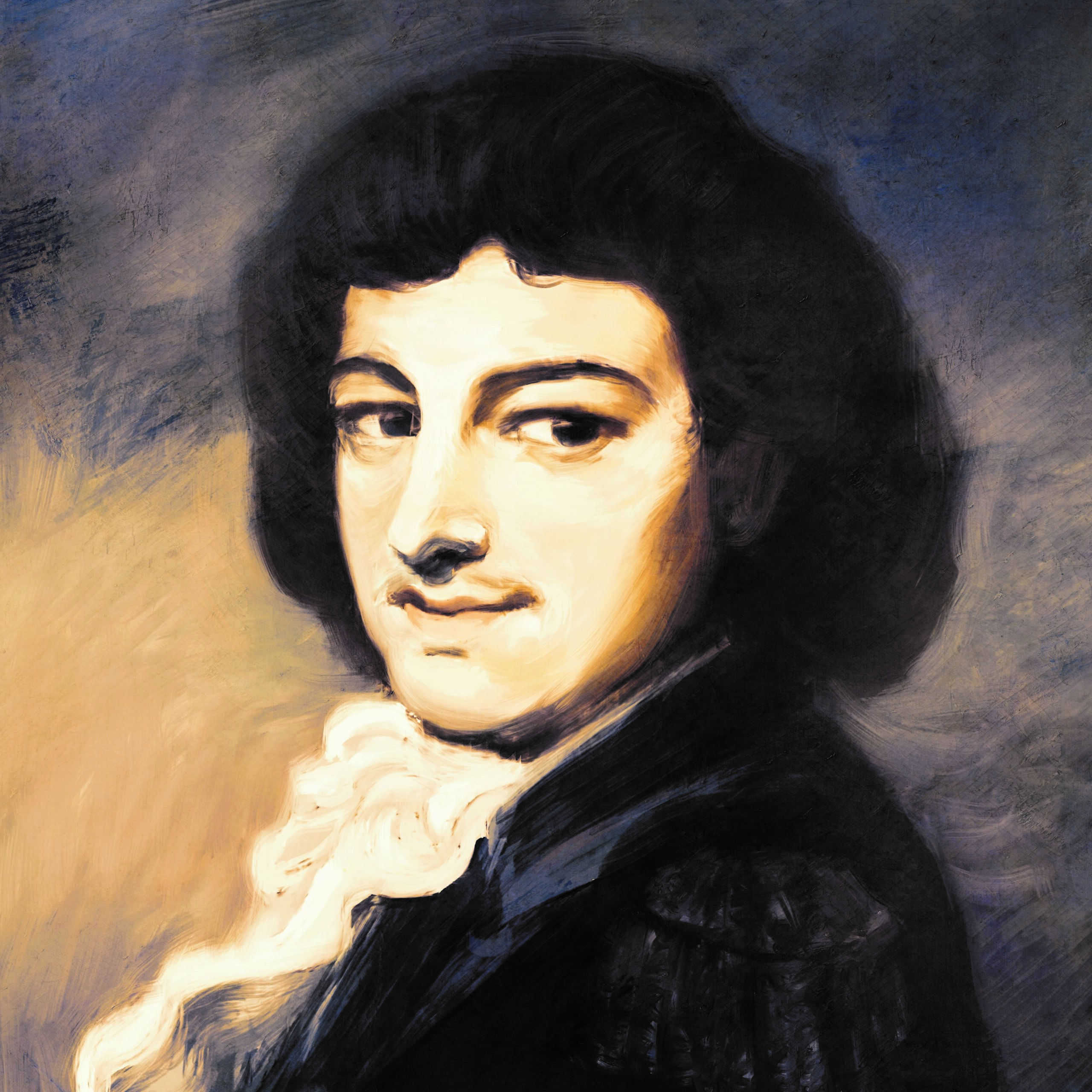 Track list
Politician, violinist, composer and writer, born in Guzów near Warsaw, died in Florence. Having first learnt to play the violin and clavichord as well as theory and basso generale from Józef Kozłowski in Guzów, Ogiński took violin lessons with Ivan Mane Jarnovic in Warsaw from 1782 as well as instructions from violin virtuosi Giovanni Battista Viotti and Pierre Baillot during his stays abroad in 1798 and 1810, respectively.
Ogiński did not intend to become a professional musician. He was just twenty-one when he got involved in politics as a deputy to the Sejm (Polish parliament) and adherent of King Stanisław August Poniatowski, who made him Treasury Commissioner of the Grand Duchy of Lithuania. In 1790-91 he travelled to Hague, Amsterdam and London in a diplomatic capacity on a mission to grow Poland's trade with Western Europe using the sea route. He took part in the work of the Four Years Sejm in 1788-92, yet did not support the Constitution of 3 May.
In 1793 the Sejm appointed him Under-Treasurer of the Grand Duchy of Lithuania. Although he belonged to the group of politicians who had signed partition treaties with Russia and Prussia, he did take part in the Kosciuszko Rising of 1794, leading his own mounted rifle regiment. After Vilnius had fallen, he made for Warsaw, and following the battle of Maciejowice he left for Vienna and thence for Venice. His rejection of the offer made by Alexander Suvorov, the commander of the Russian troops, resulted in the seizure of his property.
Ogiński remained politically active while in emigration. Living in Paris in 1797-8, he met personally Napoleon Bonaparte. At the end of 1801 he was allowed to return to Russia on condition of pledging allegiance to Tsar Alexander I, he settled in Zalesie near Vilnius. Loyalty was his attitude to Alexander I during the campaign of 1812. Later he got involved with Vilnius intelligentsia and cultural circles, organizing performances and concerts, and serving as president of the Typographic Society and member of the Charitable Society. In 1823 he eventually settled in Florence.
Source: www.culture.pl, Małgorzata Kosińska, Polish Music Information Center, October 2006.