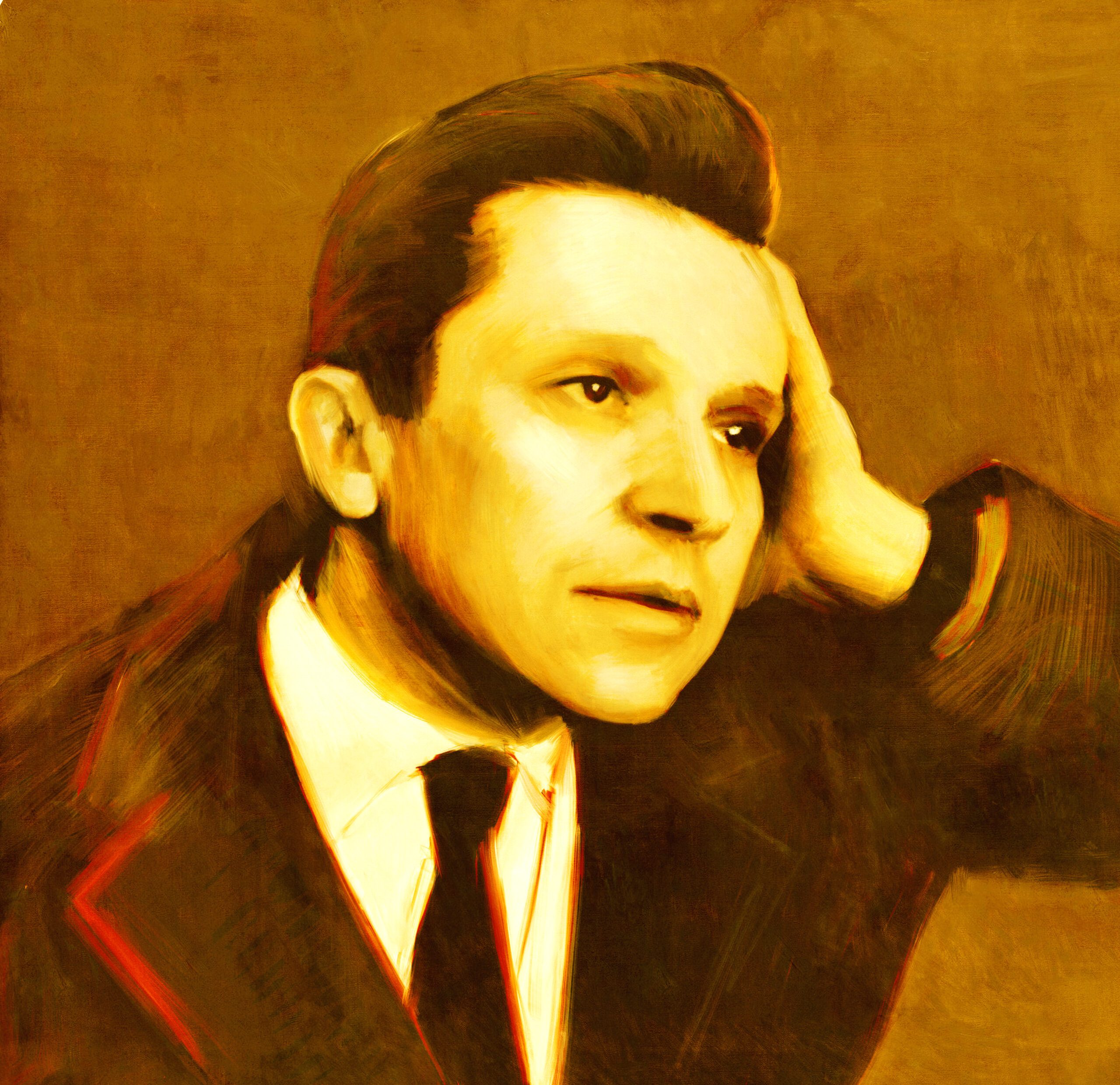 Track list
He was born into a musical family. His father was a composer and violinist; he conducted a music ensemble at Warsaw's Jewish Scala Theatre. He was also a head of the Jewish department of the Syrena Records phonographic company. It was at the Scala Theatre that Weinberg played his first concert as a pianists at age ten (or eleven). In 1931 he began studies the State Warsaw Conservatory in Warsaw. He studied piano under Józef Turczyński and in 1937, he composed for his teacher String Quartet No. 1.
After the outbreak of WWII, he emigrated to the Soviet Union. His family lost their life in the Nazi Trawniki concentration camp in 1943. Weinberg initially settled in Minsk (now Belarus), where in 1939-41 he studied composition with Vasily Zolotarev. In 1941 he fled the German invasion to Tashkent (Uzbekistan), where he worked in the opera and ballet theatre and married Natalia Vovsi-Mikhoels, the daughter of the Salomon Mikhoels – the city's Jewish theatre actor and play director, at that time director of the opera and ballet theatre.
Two years later (1943), he sent a manuscript of his Symphony No. 1 to Dmitri Shostakovich in Moscow. This was the start of a long-time friendship between the two composers. Thanks to Shostakovich's efforts, Weinberg could come to Moscow and he lived there till the end of his life, dedicating himself mostly to composition and giving concerts as a pianist. 1948 saw the assassination of his father-in-law (related to Stalin's anti-Semitic witch-hunt); five years later Weinberg himself was arrested for the same reasons and spent almost three months in prison. He was released thanks to Shostakovich's intervention after Stalin's death. The deep friendship between the composers found its reflection in their music. Shostakovich dedicated to Weinberg his String Quartet No. 10, and the latter responded with the dedication of his Symphony No. 12. In 1975 Shostakovich attended the premiere of Weinberg's opera The Madonna and the Soldier. He could return to Warsaw in 1966, when he was delegated to visit the Warsaw Autumn International Festival of Contemporary Music.
In 1971 he was awarded the title of Meritorious Artist of the Soviet Union, in 1980 – National Artist of the Soviet Union. In 1990 he received State Award of the Soviet Union.
Weinberg's extensive output comprises 26 symphonies, 7 concertos, 17 string quartets, about 30 song cycles, 22 sonatas for piano and other instruments, 7 operas, 2 ballets, music for 65 films, theatrical plays and radio dramas.
For the most part, Weinberg's music represents the neo-Classical style. Most frequently he made use of the sonata form, which appears in all of his symphonies and concertos, all his string quartets and instrumental sonatas. His style is transparent and clear, and he maintains a fine balance between form and content. In many of his compositions one can trace the influences of Prokofiev, Hindemith, Bartók, Mahler and – most of all – Shostakovich. Weinberg frequently introduced programmatic, autobiographical elements in his compositions – mainly related to memories of his childhood and World War II. His religious music for choir is focused and meditative. Two of his symphonies, No. 21 and No. 26 "Kaddish", commemorate the extermination of the inhabitants of the Warsaw Ghetto, where many of his relatives perished. Three other symphonies (Nos. 17, 18 and 19) form a trilogy entitled On the Threshold of War. The "programmatic" character of Weinberg's music typically manifests itself in the use of motifs drawing on Polish folklore, on Jewish or Moldovan music.
Source: Polish Music Information Centre, Polish Composers' Union