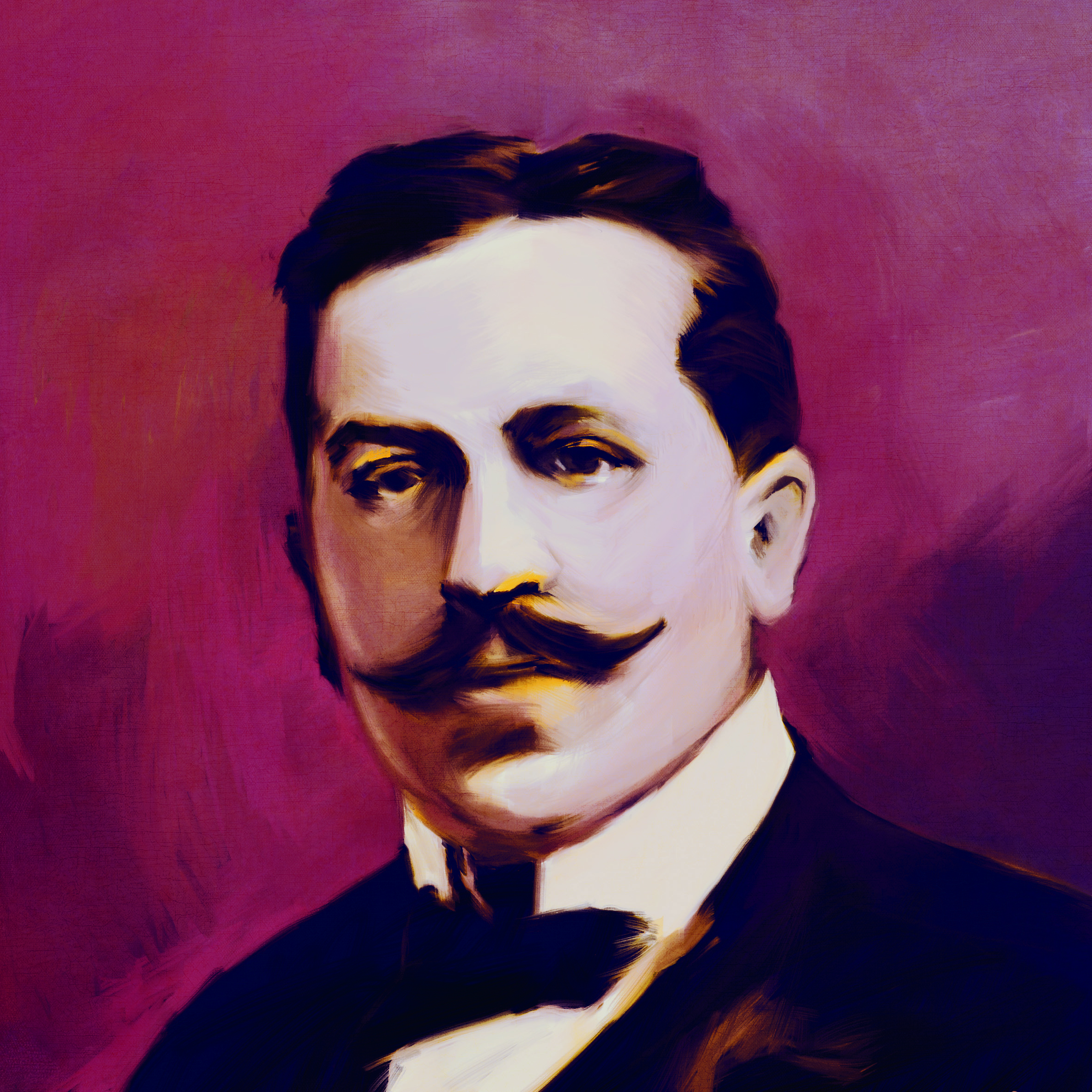 Track list
Composer and teacher, born in Szczypiorno near Kalisz, died in Warsaw. Born into a musical family, he studied piano from an early age, but gave up music for law studies at the University of Warsaw – only to  abandon his studies and take up composition at Warsaw's Music Institute (today the Warsaw Conservatory). He studied under Władysław Żeleński for some time before moving on to St. Petersburg, where he studied at the local conservatoire with Nicolai Solovjov (composition) and Nicolai Rimski-Korsakov (instrumentation). He obtained his diploma and a gold medal for his accomplishments in 1890. After a short trip to Germany and Belgium he returned to St. Petersburg and worked at an agency of the Warsaw Herman & Grossman piano storehouse. In 1903 he won the first prize for composing the opera "Filenis" at an international competition in London. A year later in Warsaw he won the first prize in a composers' competition for an opera to the libretto based upon the Byronic poem "Maria" by Antoni Malczewski. Following the prize, the opera was first staged in Warsaw in 1906 to favourable reviews and has been staged anew every few decades. The most recent staging was included in the programme of the 2011 Wexford Festival.
Statkowski was respected by his peers, fellow composers such as Emil Młynarski, but his shallow collection of compositions held him back from gaining world renown. Also, his style was considered slightly more conservative than the neo-Romanticism that was the order of the day – evident in the works of Szymanowski, Karłowicz, Różycki and Fitelberg. Overall, Statkowski composed several symphonic works, six string quartets, some violin pieces (among them the popular Alla Cracovienne) and close to 60 piano pieces, inspired by Polish dance traditions – the same sort that inspired Chopin – the Krakowiak or the Mazurka. His works indicate traces of Shchumann, Mendelssohn, Moszkowski and even Rachmaninov, along with a number of Russian composers. His exposure to Russian composers in St Pestersburg – Tchaikovsky and Maryinsky – brought a great deal to the particularly tragic ambiance of "Maria".
In 1904 he settled down in Warsaw where he became a professor at the Warsaw Conservatory. Initially he lectured history of music and aesthetics and from 1909, after Zygmunt Noskowski's death, he also led the composition class. His students included Jerzy Lefeld, Jan Adam Maklakiewicz, Feliks Wrobel, Piotr Perkowski, Michał Kondracki, Kazimierz Wiłkomirski, Bolesław Szabelski and others. He also served as the founder and editor of the Kwartalnik Muzyczny journal.
Source: www.culture.pl, Małgorzta Kosińska, Polish Music Information Centre, Polish Composers' Union, December 2006. Translated by Marek Kępa and edited/appended by Agnieszka Le Nart, October, 2011.