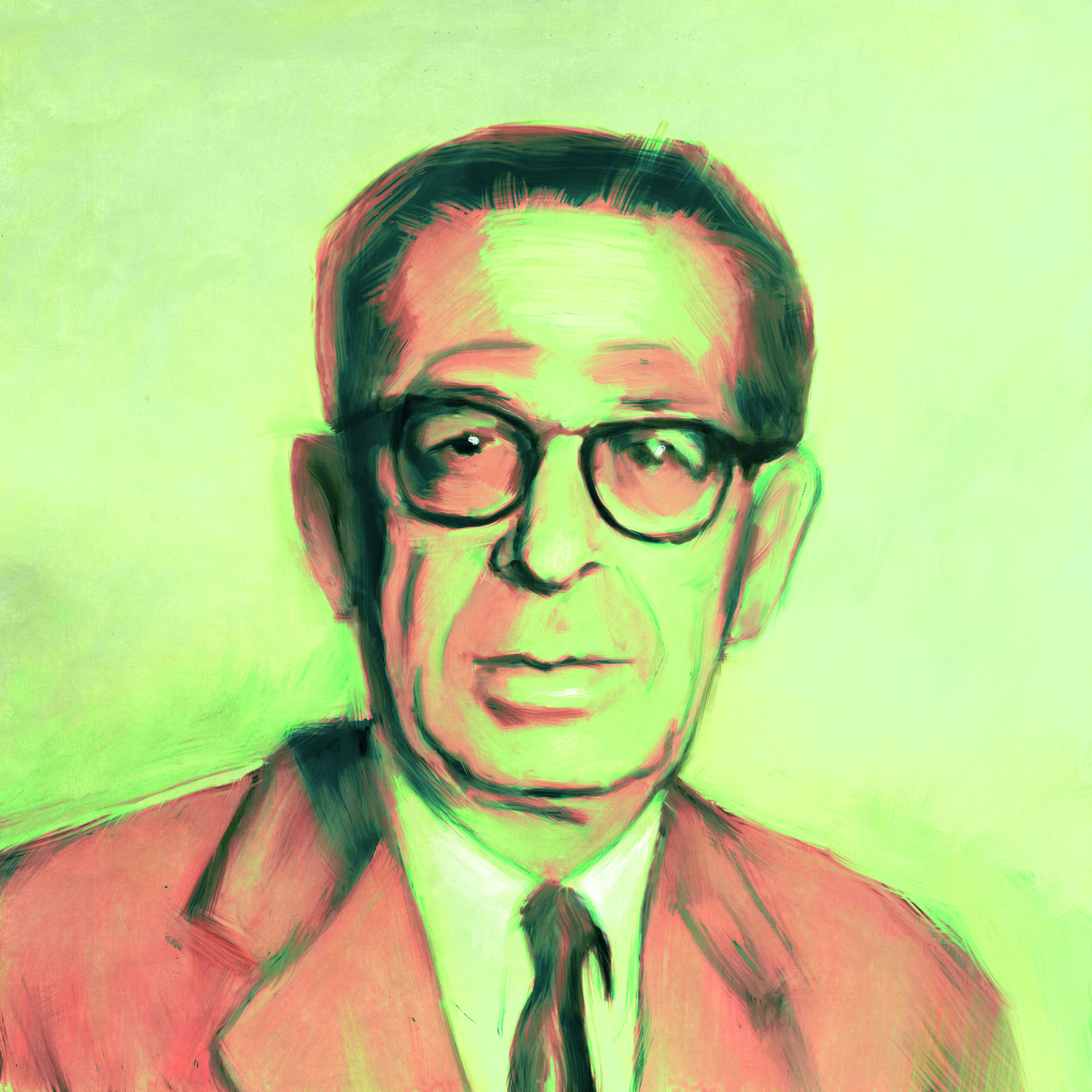 Track list
Composer and writer, born in Warsaw, died in Paris. He initially studied mathematics at the Stefan Batory University in Wilno (now Vilnius in the Republic of Lithuania) between 1919 and 1921. Subsequently, between 1921 and 1924, he studied composition and counterpoint with Roman Statkowski, harmony with Piotr Rytel and conducting with Henryk Melcer at the Konserwatorium Warszawskie (Warsaw Conservatoire). Simultaneously, he attended Warsaw University, where – as an auditor (unrolled student) – he studied mathematics and philosophy.
In 1926, he travelled to Paris, where, between 1927 and 1929, he complemented his studies of composition under Paul Vidal and conducting with Henri Rabaud at the Conservatoire National de Musique. Since 1927, he was involved in the activities of the Stowarzyszenie Młodych Muzyków Polaków (Association of Young Polish Musicians) in Paris.
He spent the beginning of the Second World War in the French capital. Arrested by the Germans in 1941, he was interned in a camp near Orleans and deported to Auschwitz in 1942, where he was kept for two years (he was a member and, subsequently, a conductor of the camp orchestra). Since 1944 until the end of the war, he was incarcerated in the Dachau camp.
After the liberation, he returned to Paris, where he was granted French citizenship. He wrote down his war-time experiences, including being kept in the slave camps, in the book titled Musiques d'un autre monde (published in 1948), for which he was awarded a best contemporary account prize in Paris in 1947, and later in Gry oświęcimskie (published in 1979). He did not compose much: initially, he wrote mostly occasional pieces. Subsequently, after a hiatus caused by the effects of his war-time trauma and disease, he resumed his compositional activities in the 1960s to mostly write to poems inspired by his collaboration with singer Halina Szymulska. Since 1972, he was almost exclusively preoccupied by his duties as an opinion journalist and author (including articles written for the Polish music magazine Ruch Muzyczny).
For his work as a composer, Szymon Laks was granted a number of prizes and awards: in 1928, his jazz fantasia Blues symphonique for orchestra and saxophone (1928) won an honourable mention at the Composition Competition of the Association of Young Polish Composers in Paris; in 1949, his ballade Hommage à Chopin for piano won an honourable mention at the Composition Competition of the Polish Composers' Union and his song setting of Adam Mickiewicz's poem Polały się łzy me for voice and piano won a prize at the Competition of the Minister of Culture and Art and Polish Radio in Warsaw; and in 1964, his Concerto da camera for piano, nine wind instruments and percussion won the First Prize at the International Composition Competition in Divonne-les-Bains
Source: www.polmic.pl.
Chorale for 4 trombones, 1973

Concertino for reed trio, 1965

Buy

Dialogue for two cellos, 1964

Buy

Divertimento for flute, violin, cello and piano, 1966

or for violin, clarinet, bassoon and piano

Buy

String Quartet No. 1, 1928

work lost

String Quartet No. 2, 1932

work lost

String Quartet No. 3 on Polish folk themes, 1945

Buy

String Quartet No. 4, 1962

Buy

String Quintet No. 5, 1963

Buy

Quintet for wind instruments, 1929

work lost

Little Suite for string quartet, 1926

Passacaille for cello and piano, 1946

or for violin and piano

Buy

Concerto sonata for violin and piano, 1929

work lost

Sonata for cello and piano, 1932

Buy

Concert Suite for trombone and piano, 1967

Borrow

Polish Suite for violin and piano, 1935

Buy

Trois pieces de concert for cello and piano, 1933

Buy

String Quartet No. 5, 1963

Buy