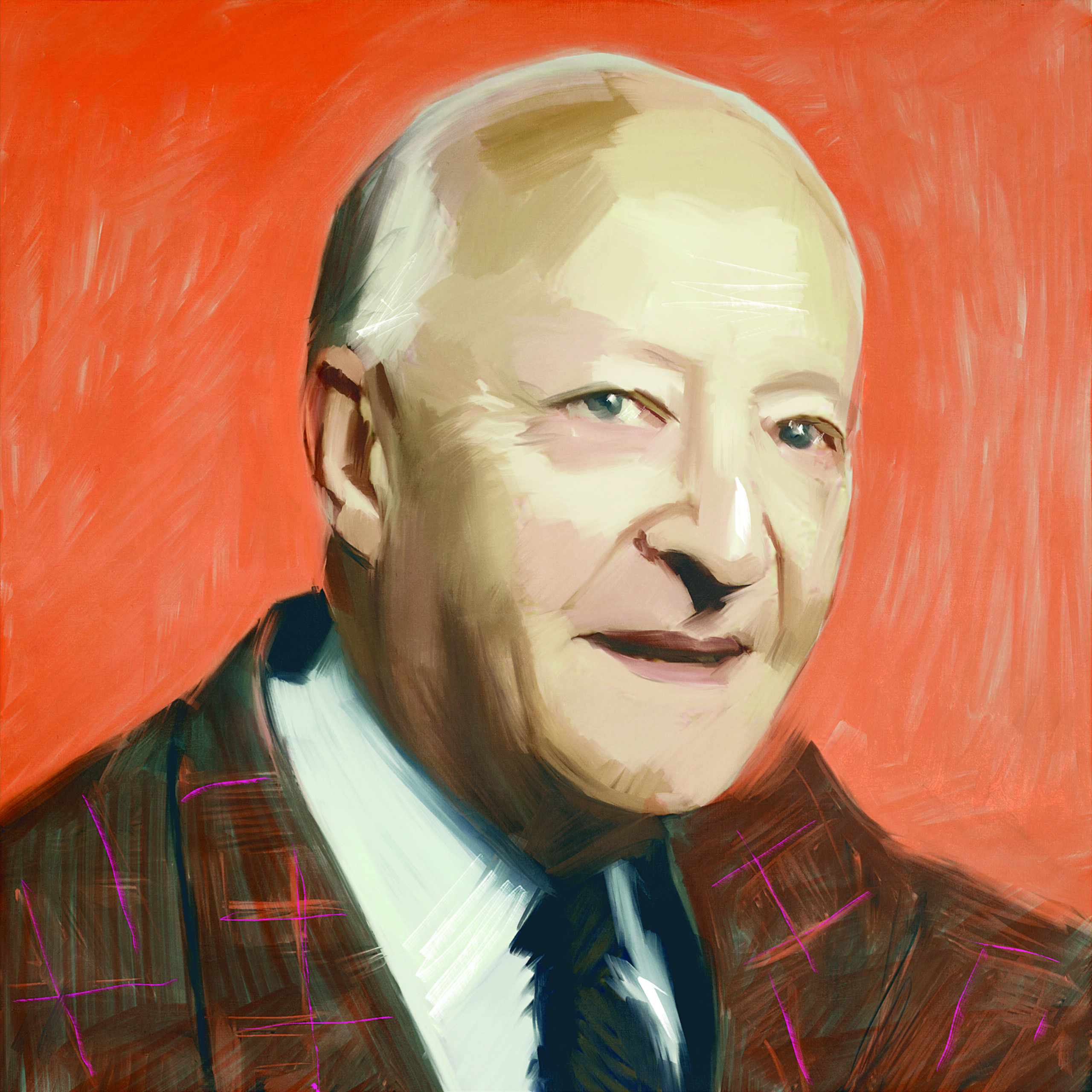 Track list
Composer and conductor, born in Warsaw, died in Warsaw. He started learning to play the piano at the age of six. His tutors were Helena Hoffman, then, after 1924, Józef Śmidowicz, and later – A. Taube. In 1926-32 he also took violin lessons with Lidia Kmitowa. For four years from 1928 he took private lessons in theory and composition with Witold Maliszewski. It was under the latter's supervision that in 1930 he composed his first work – Taniec Chimery (Chimera's Dance) for piano.
In 1932 he entered the Warsaw Conservatoire, where he continued his composition studies with Maliszewski, as well as studying piano with Jerzy Lefeld. He graduated as a pianist in 1936; in 1937 he took a degree in composition for his Requiem for soprano, mixed choir and orchestra. In 1931-33 he also studied at the Faculty of Mathematics, Warsaw University. The composer himself chose the first performance of his Symphonic Variations (1936-38) in 1938 as his composing debut. His promising artistic career was interrupted by World War II.
He spent the years of Nazi occupation in Warsaw, where he earned a living by, among others, playing in a piano duo with Andrzej Panufnik in the city's cafés: "SiM" (Art and Fashion) and "U Aktorek" (The Actresses'). His only surviving work from this period are the Variations on a Theme of Paganini for two pianos (1941). After the war, Lutosławski took up permanent residence in Warsaw. In 1946 he married Maria Danuta Bogusławska (née Dygat).
At that time he became involved in the organization of the Polish Composers' Union, an organization in which he was active until his death as a member of the authorities and co-organizer of the "Warsaw Autumn" International Festival of Contemporary Music. He never got affiliated with any music academy, but he taught numerous master classes: in 1962 – in Berkshire Music Center w Tanglewood (Massachusetts), where he met, among others, Edgar Varèse and Milton Babbitt; in 1963 and 1964 – in the Summer School of Music in Darlington (England); in 1966 – in Kungliga Svenska Musikaliska Akademien in Stockholm; in 1966 – at the University of Austin, Texas, in 1968 – in Århus (Denmark). In the 1970s and 80s he only sporadically accepted invitations to lectures, which were devoted to his own works.
Since 1963, when he made his conducting debut with the first performance of Three Poems of Henri Michaux for choir and orchestra (1961-63), he remained an active conductor until the end of his life. As a conductor he toured, among others, France (1964), Czechoslovakia (1965), the Netherlands (1969), Norway and Austria (1969). He led the Los Angeles Philharmonic Orchestra, San Francisco Symphony Orchestra, BBC Symphony Orchestra, London Sinfonietta, Orchestre de Paris and WOSPRiT – the Polish Radio and Television Grand Symphony Orchestra (now: NOSPR).
In recognition of his achievements, Lutosławski received numerous prizes and distinctions, including the award of the Polish Composers' Union for 1959 and 1973, the Minister of Culture and Arts Award, First Class (1962), the State Award, First Class (1955, 1964, 1978), 1st prize at the International Rostrum of Composers in Paris (1959, 1962, 1964, 1968), the Sergey Koussevitzky Award (1964, 1976, 1986), the Gottfried von Herder Award (1967), the L. Sonning Award (1967), the Maurice Ravel Prize of Paris (1971), the Jean Sibelius Prize (1973), the Ernst von Siemens Award (1983), the Grawemeyer Award (1985), the Prize of Queen Sophie of Spain (1985). In 1983 he was honoured with the Artistic Award of the "Solidarity" Committee for Independent Culture.
In 1985 he was awarded the Gold Medal of the Royal Philharmonic Society in London, and in 1992 – the gold medal and the title of "Musician of the Year 1991" granted by the British Incorporated Society of Musicians as well as the medal of the Stockholm Concert Hall Foundation, in 1993 – the "Polar Music Prize" and the "Kyoto Prize" in the field of arts. In 1994 Lutosławski was accorded the highest Polish state distinction: the Order of the White Eagle.
He was also granted honorary membership of numerous music societies, artistic and scientific academies, including: The International Society for Contemporary Music, Kungliga Svenska Musikaliska Akademien, Freie Akademie der Künste in Hamburg, Deutsche Akademie der Künste in Berlin, Akademie der Schönen Künste in Munich, American Academy of Arts and Letters in New York, Royal Academy of Music in London, the Polish Composers' Union. He held honorary doctorates from, among others, Warsaw University, the universities in Toruń, Chicago, Lancaster, Glasgow, Cambridge, Durham, the Jagiellonian University in Cracow and McGill University in Montreal.
Since 1990 the International Witold Lutosławski Competition for Composers has been organized in Warsaw by the National Philharmonic.
Source: ­­­­­­­­­­­­­­­­­www.polmic.pl, Małgorzata Kosińska.