On July 4, 2023, the Jury of the 3nd International Competition of Polish Music, after listening to all the performances of the first stage in the Chamber ensembles category, decided that the following participants (in order of appearance) qualify to the second stage of the Competition:
1. Godzinski Piano Duo (Poland, nr w katalogu konkursu: 2)
2. Karłowicz Quartet (Polska, nr w katalogu: 4)
3. Kornowicz Drabinski Duo (Polska, nr 5)
4. Metropolis Piano Quartet (Polska, nr 8)
5. Ptak Pawłowski Duo (Polska, nr 13)
6. Quintessence (Polska, nr 14)
7. Reverie Piano Duo (Polska, nr 15)
8. Shoven Quartet (Polska, nr 18)
9. Silesian Wind Quintet (Polska, nr 19)
10. WtRiO (Polska, nr 21)
11. Yamanishi & Dabrowski Duo (Niemcy, nr 22)
12. Aka Duo (Japonia, nr 24)
13. Aleami Piano Duo (Polska, nr 25)
14. Aries duo (Polska, nr 26)
15. Diverso String Quartet (Polska, nr 27)
The Jury was composed of Paweł Zalejski (Poland) – jury chairman, Łukasz Długosz (Poland), Alexander Gebert (Poland/Finland), Ewa Kupiec (Poland), Johannes Meissl (Austria), Robert Morawski (Poland), Yaroslav Shemet (Ukraine), Cobus Swanepoel (RPA/Szwajcaria), Andrzej Tatarski (Poland), Magdalena Todynek-Jabłońska (Poland) – secretary of the jury.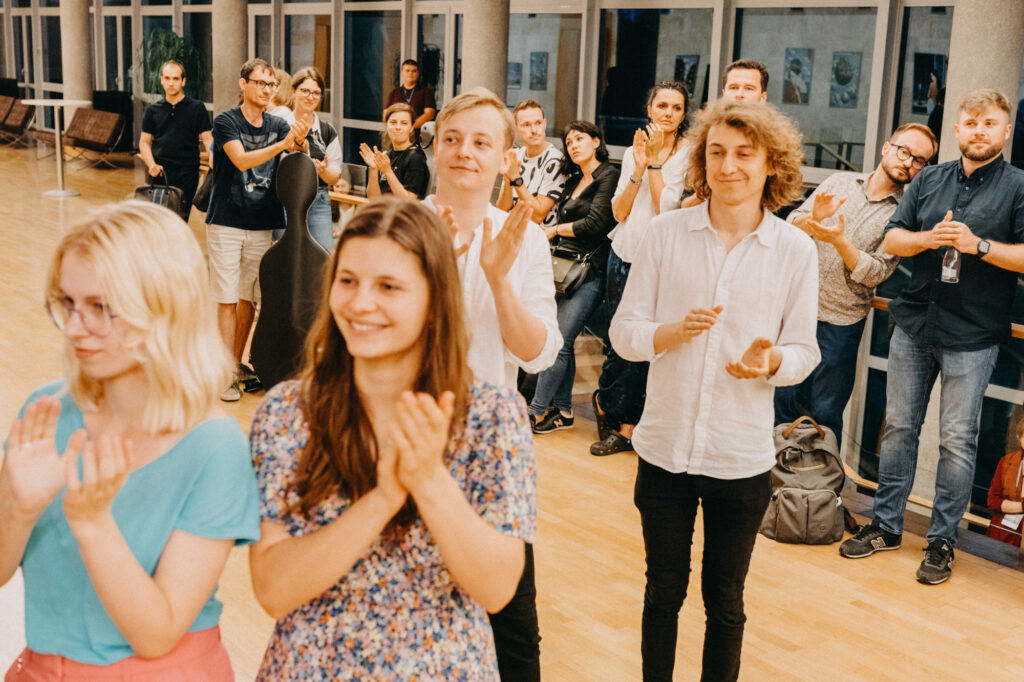 ---
The 2nd stage Competitions auditions in the Pianists category will take place at the Artur Malawski Podkarpacka Philharmonic Hall in Rzeszów on July 5-6 2023. They are open to the public and free of charge.
The performances of the participants of the Competition can also be watched via live streamings at YouTube channel of the National Institute of Music and Dance:
The Award Ceremony and Prize Winners Concert will be held on July 9 at 6 p.m. The prize winners of the Competition will perform alongside the Orchestra of the Artur Malawski Podkarpacka Philharmonic in Rzeszów directed by Łukasz Borowicz and Paweł Przytocki.